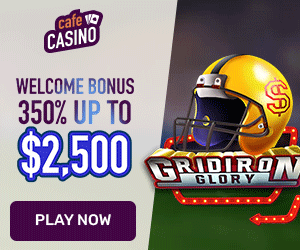 Posh Casino is an USA online casino open for players who received the invite code. This means you cannot simply visit the site, signup and play. You must get an invitation code to proceed with the registration and play the casino. The casino also has bonus codes for active players but does not offer any deposit bonus codes for new ones. Posh Casino payouts are very slow which makes some player move to other casinos. After you read the Posh Casino reviews listed below this post, you will see why this casino is blacklisted on almost all igaming community. The casino is mobile friendly and you can play instantly on any mobile device.

License:
Curacao

Bonus:
real money bonus + free spins

No Deposit Bonus:
No

Jackpots Games:
Yes

Loyalty Program:
Yes

Versions:
Desktop, mobile, no download casino

Mobile:
Yes

Instant Play ( no-download):
Yes

Live Dealers:
No

Casino Games:
Slots, Roulette, Video Poker, Blackjack, Table Games

Games provider:
RTG

Systems:
Windows, Mac, Linux, iOS, Android, Windows Phone

Languages:
English

Country restrictions:
Yes




Banking


Deposit / Withdrawal:
MasterCard, Neteller, Person2Person Money Transfer, Prepaid Card, Visa - Withdrawal only through Bank Transfer!

Loyalty Program:

Currencies:
USD

Minimum Deposit:
$1

Minimum Withdrawal:
$100.00 via Bank Wire

Withdrawal reverse time (timeframe):
ACH (Bank Transfer):




Support


Live Chat:
Yes

Phone:
No

E-Mail:
Yes

Sister sites:

Established:


Posh Casino reviews
Kourtney
As one of the lucky person that received the invitation code for Posh Casino, I must say it was an interesting experience. I played for some hours and requested the withdrawal that was processed instantly. I think they limit the number of players to have everything running perfectly well. It was a really posh experience.
Joshua
Well, as I read in other reviews it will depend on the size of your win. I played on Posh Casino as well and always hit small wins so the payment was sent almost instantly to me. But when it comes to big wins, I believe this casino is not the place to be. I recently read a review of a player who got a big win and received only part of the money. It seems when you win big, like 20,000 or something like that, the casino will pay you small installments. The review was very clear that the procedure to get paid is very weird. Can you imagine if you win 20 thousand euros and start getting payments of $500 in your account? You could be waiting over a year to get the whole payment.
Sure, we must understand that all casinos have a different process, but I believe online casinos must have a fund to guarantee their players receive the payments on time. Just like any land-based casino.
There are some sites that pay really fast and it shouldn't take a week to get paid. Some sites are taking a more hard process to pay its clients and this could make the difference when you pick a new casino to play.
Jennifer
How can I get the invitation to play on this casino?
Amanda
I already played on Posh Casino a few years ago. I remember that the payments delayed over a month. For example, I won $1,500 and requested the withdrawal. It took over 3 weeks to get it processed and after that, the payment was sent to their processor that took more weeks to finally hit my bank account. You can expect roughly 1 - 2 months to get paid. This is the only problem I see, as the games and the VIP managers are all great. I believe that the use of a more efficient process for the payment will solve the problem and more people will be interested in the invitation code to play there.
Brandon
Thanks for the review! I've got the invitation and just signed up on Posh. I haven't deposited and played yet as I still searching for some comments about the other punters' experience.
The Player
I was paid after a long waiting time and i am not playing at posh anymore. I started to play recently at café casino that is offering instant payments with bitcoin and much higher limits on withdrawals than posh. Just said above, the long waiting time is not a thing that will keep someone playing there and most of the players are moving to other sites. Their maximum withdrawal is only 2500 dollar and you must wait almost three months to get paid... why should i stay playing with them? it's a pity as the vip manager, games and jackpots are very good but they must really change the processor to get the players back.
Luke
posh is part of the coolcat casino group that's why it is not recommended to play there. the only bad thing is the slot payments, though.
Varg
Nice reading about them. This casino is liked with CoolCat, yes. Be careful!
Jessica
Be aware that not all banks are allowed to get paid there. When I requested my first withdrawal and my payment went locked because my bank account is using a corresponding bank to get international wire transfer... and this corresponding bank is not allowed to receive a payment from them. On the other hand, I read comments of other players that are getting the payments correctly,,, only with a big delay issue. really not the Kourtney Kardashian poosh.com site haha.
Webmaster
Jessica, send me an e-mail and I will contact the casino personally to help you with this issue.
JohnMiller64
The only problem is that it will take months to get paid. Overall, the posh is very good with nice games and professional customer support. If they have the payment delay fixed, they would attract much more clients. Not compared to the other casino I play that pays me in 3 days.
SlotPlayer
Everyone getting paid is lucky. They simply don't pay and keep sending excuses that make the whole process nothing smooth. Why submit the whole verification process if you are not getting paid on if you are lucky enough, wait months to get paid? After the player verification, you must get paid in a few days. There are no excuses for long waiting time with Posh Casino.
Paul
I just made a withdrawal request of $200. Hopefully, it wouldn't take as long as you guys are writing here.
Pauline
I moved to another site just because waiting for a couple of months to get a small payment is simply non-sense. Ridiculous delay.
USA Player
I am a client from the United States that is waiting for a 1000 payment requested months ago. The only thing they say is that they are blocked by the US for sending payments which are really weird as you can deposit. So, you can deposit but not getting paid because of the USA laws? I am sure USA players have better options like Café, Ignition, Bovada. Avoid this casino.
Slotsguy
Thanks for the information in these comments. I almost played there.
Tracy
I'm really disappointed to know everyone is talking about them... i'm really nervous about this and really expect to get this money asap as I have emergencies in my family and also lost my recent job. this money i won is really important at this time but after reading this review i'm pretty sure i won't get it. i played honestly and won over 5k that could help my family and my daughter... that's the importance of reading reviews prior to deposit and play.
after 1 month after have requested the withdrawal they sent me a message that it was approved and now waiting to be processed. i really hope this money comes asap as i am really depending on it to fix some unexpected debts i have due to a family problem. they still giving excuses and not replying emails and my money is almost lost with them. never play there! there are other good online casinos in the united states. the cashout process is a joke and this casino is not trusted. they do not care about the problem.
PaulMiller
I understand the problem you have but the casino will pay you. It will take months, but they will pay you. There are other casinos in the USA paying way faster than they do, pick one of them next time. Good luck!
Player's Complaint about Posh Casino
This is part of the issue I received from a player on June 2022.
- Player: I have been waiting since March to receive my winnings from Posh Casino. They owe me approx $5000. Can you tell me if there is anyone who can help me? It does no good to contact them. I just get the same bologna fed to me about their processor being delayed.

Would appreciate any guidance you might have for me.

- casinobillionaire support: Hello! Sorry to know about your case. I will contact them to check what's going on.

- Player: hello. I was wondering if you had found out anything about my payout. I keep getting told that it should my account anytime and week after week it does not.

- casinobillionaire support: Hello. Sorry for the delay on get back to you I talked with other sites' reviewers and indeed, this casino is getting a lot of complaints. Also, we all tried to find their admin contact and it is not visible anywhere. Please, let me know if their communications regarding your payment get any results. I'm seeing a lot of problems of this kind with posh, sunrise, and all other casinos operating invitation-only.

- Player: What sites would you recommend for US players? And thank you for looking into Posh. The last thing they told me was that they are escalating my inquiries, whatever that means.

- casinobillionaire support: I believe they will pay you, but there is no need for this delay. Please, keep me updated on this case as I can debate with other publishers.