Try Karaoke Party Slot by Microgaming for fun with no deposit and registration needed or play with real money at top online casinos in 2022 in Canada, UK, NZ, India.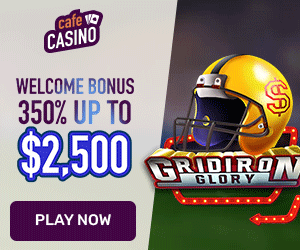 Karaoke Party slot game is a very entertaining option to play online for free. This video slot has a payout potential of $150,000 and the Wild symbol can pay up to $50,000. The free spins round comes with a 3X multiplier and it can be re-triggered. Here is the free play version of Karaoke Party slot game on demo mode. Have fun and read the review below.




Interested in trying a funny online slots game? Check out this brand great online slots game called Karaoke Party Slot Game.


Review of Karaoke Party Slot Game
Don't you just love letting your hair down and singing your heart out at Karaoke clubs or parties? Well, this entertaining online slots game called Karaoke Party Slot Game is right up your alley.

This game has been designed by a veteran online-game developer called Microgaming - which only points to the fact that you're in for a lot more than just Karaoke.

With about 150,000 available for the win, the 9 payline and 5 reel game might open up a whole new world for the shyest of spinners. Anyone, we mean, ANYONE can step up to the mic to try their luck for a chance to win some handsome rewards.


Storyline and Theme
Yes, we know Karaoke isn't everyone's cup of tea, but even if you just sit back as a spectator, you won't be able to deny the fact that you had a great time.

If you muster enough strength to participate, you'll find that even if you can't hit every note perfectly, you will still have a great laugh.

While playing this online slots game, you will see some clear themes such as a combo or rolling dice along with party guests singing songs. Other than this, you will also see your standard deck of cards that range from a 10 to an Ace.

At first glance, you'll know that you're here to sing some songs and try your luck in a casino.


Graphics, Animations, and Sound
Fun fact: did you know the word 'Karaoke' originates from the Japanese phrase 'empty orchestra'?

The Karaoke Part Slot Game has a set of reels that capture the playful vibes of an actual karaoke event where contestants may be seen taking turns to sing their hearts out.

The characters are designed with clear and detailed icons with plenty of movement, even though it is just a 2D game without animations. You will also find some nostalgic Karaoke sounds that are meant to guide players in every spin.


Gameplay
If you choose to play 'Wild Symbol,' you will have a chance to step up and create a combination that wins over the previous symbol. When this happens, the player will be subject to 2x multipliers.

In 'Big Wins,' you will find yourself participating in a Karaoke party where you can win a maximum of 3333 times your original bet.

Lastly, in 'Battle of Slots,' you will compete with your friends or fellow players in a thrilling battle on the slots. This last game feature has probably made the Karaoke Party Slot Game the first-ever social online casino experience ever!


Free Spins and Bonuses
While there aren't any bonus features in this game, you will be one step closer to free spins when you see rolling dices stepping into the party.

Rolling dices act as the Scatter Symbol of this game, and this is a great way of unlocking free spins. When you've landed on 3 or more dices in any of your reels, you will win as many as 15 free spins – just like that.

Now think about how many free spins you will have if your spin was subject to a 3x multiplier! Still, the best part of this feature is that you have a big chance of re-activating 15 free spins with one of your original free spins.


Conclusion
It is safe to say that this online slots game brought to us by Microgaming has quite a conventional pattern of gameplay – what with its free spins and wild wins.

There are, however, so many unique spins you still have to learn about with each of the fun karaoke themes. Without giving away too many spoilers, we're sure you are already tempted to try out this entertaining online slots game.